I had the awesemest day of days today. Not only were my two off spring from Pueblo Colorado here to play Turkey Day with me and Jamie, her son Jacob, and my son Dayton was here with a quick visit from my Dad too. Nice day all around. We ate, giggled, walked around and watched some of the parade, had some cake, hot coco, and most of us are ready to hit the sack jack, BUT, come about 4am, we'll all be getting back up to take my middle two back to the Airport for the first flight out of Utah (not my idea, I promise you).
Anyhow, I took a few images, and as usual, most aren't focused, many are poorly post processed, but all of them, were fun, and have memories attached to them now.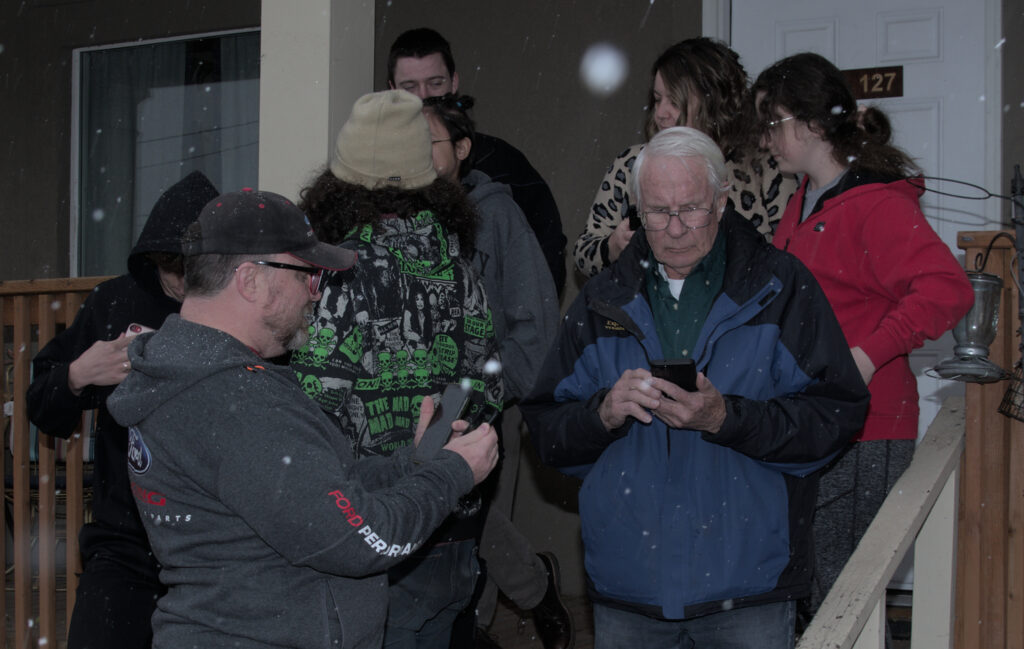 After the grub was about ready, I snagged the personage that were under my roof and made them stand around in the snow while I tried to figure out how to use my big fancy Flash.
Finally, after we had some food, and cleaned up a little, we escaped the confines of my domicile and made for Washington (street in Ogden) to see the night parade. I generally think of Pocatello when I think of Turkeyday night parades, but I guess Ogden has one too. Enjoy.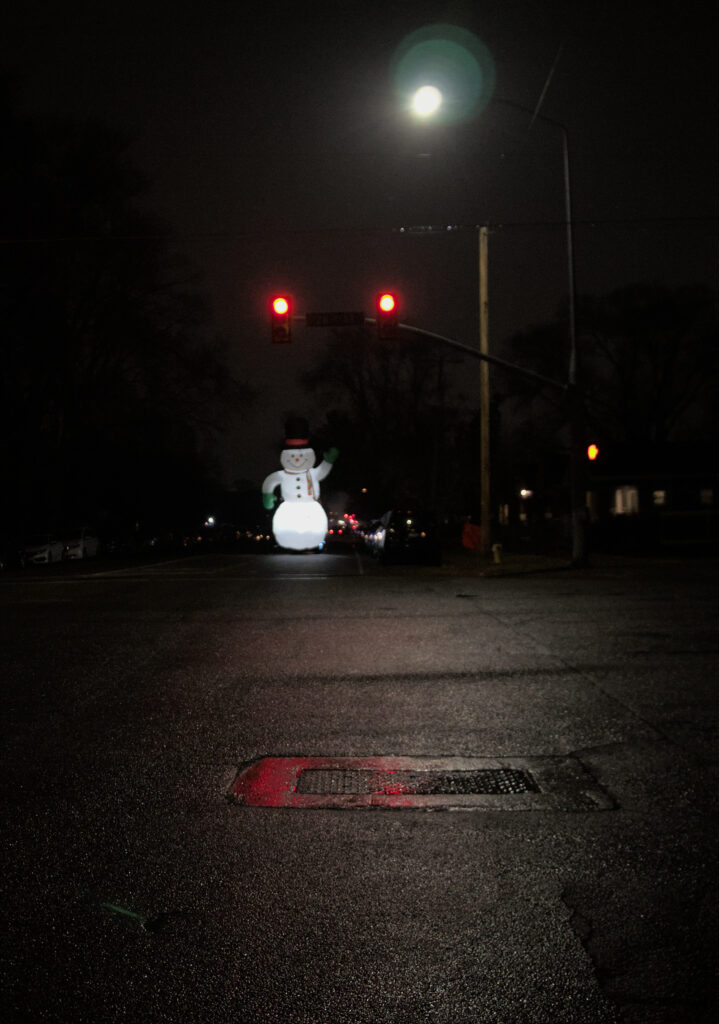 Was a really nice belated thanksgiving around here this year. Me and Jamie's 1st together, and my 1st in my house. On to the mayhem they call "The kid's winter break…" should be all kinds of "fun"..
The End ~me