Jamie and me went walk about over at the 20th Street Pond on Saturday. She went clockwise at a brisk pace, and I want "anticlockwise" at a leisurely, taking pictures, oh look a squirrel" pace. She did a couple laps to my one. I even got barked at by the Union Pacific "authorities" for talking pictures a little too close to the trains (and, the image didn't turn out so, bummer).
I used my favorite Pentax K1 Mark ii camera body, and a circa late 80's early 90's 135mm 2.8 lens for all the images. 135 is a LOT more of a zoom lens than you would think it was, but it has a look that I really like (Not the sharpest lens I own, but it has a nice soft, old feel to it). It is also pretty heavy, has the connection for in camera aperture control, but focus is all manual.
I don't feel the "warm fuzzies" for any image I took, but there are some nice ones that I think have a good feel to them. I got to see and pet a few dogs (I WANT so badly to take good pictures of people's dogs, but they are so infuriatingly difficult for my to capture clearly). I put them in here even though I'm not satisfied with them (and I didn't catch the dog's names .. grumble grumble).
The 135mm lens has a good reach, but not quite enough to snag the birds that were flapping around. At least not clearly enough to be print material. I tossed them in here too.
Mostly when I am out, I really like to look for shapes and boxes to take pictures of things. Maybe a few leaves are getting pelted with sunshine differently than others, or an opening in the bushes can frame or reveal an interesting view of something normally mundane. I take pictures of any and all things I thing might look interesting once captured in a camera (film or digital, print, or on screen).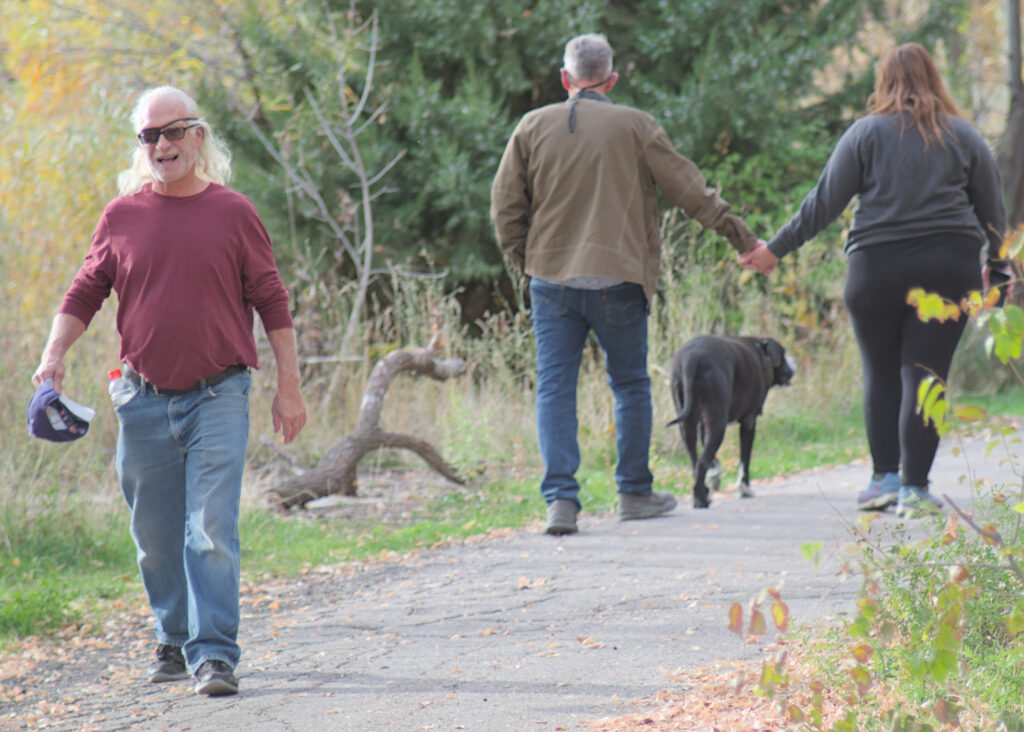 I had a hard time with this lens at first because I really had to be quite far from what ever I saw interesting. More often than not I had to keep on walking because I was 20′ too close to what I wanted to capture. That kitty up there was a good 50′ from me as I walked around it. The couple under the dark branches, they were further away (I cropped in because it was too busy otherwise).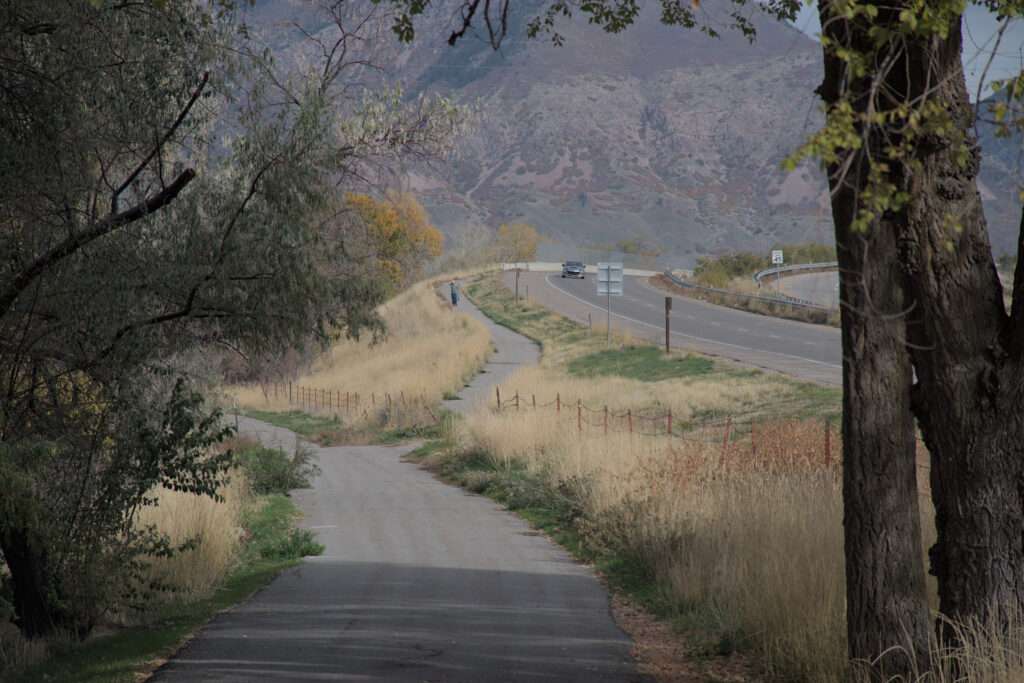 The entire trail is paved all the way around the lake. If you venture off the beaten path you'll find a plethora of camp sites where the folks that live off the land stay at night (also the homeless). I'm not going to lie, if I felt safe at night sleeping here, the river would be wonderful to sleep next to.
This last dump of images are just ones I liked and don't really have a category for. My favorite is at the end, but the pic-nick bench felt good (the end of the season, dead leaves cluttered everywhere on top).
Mostly these are just a pile of pictures in the process of learning how to "photograph" instead of just take pictures (there is a difference).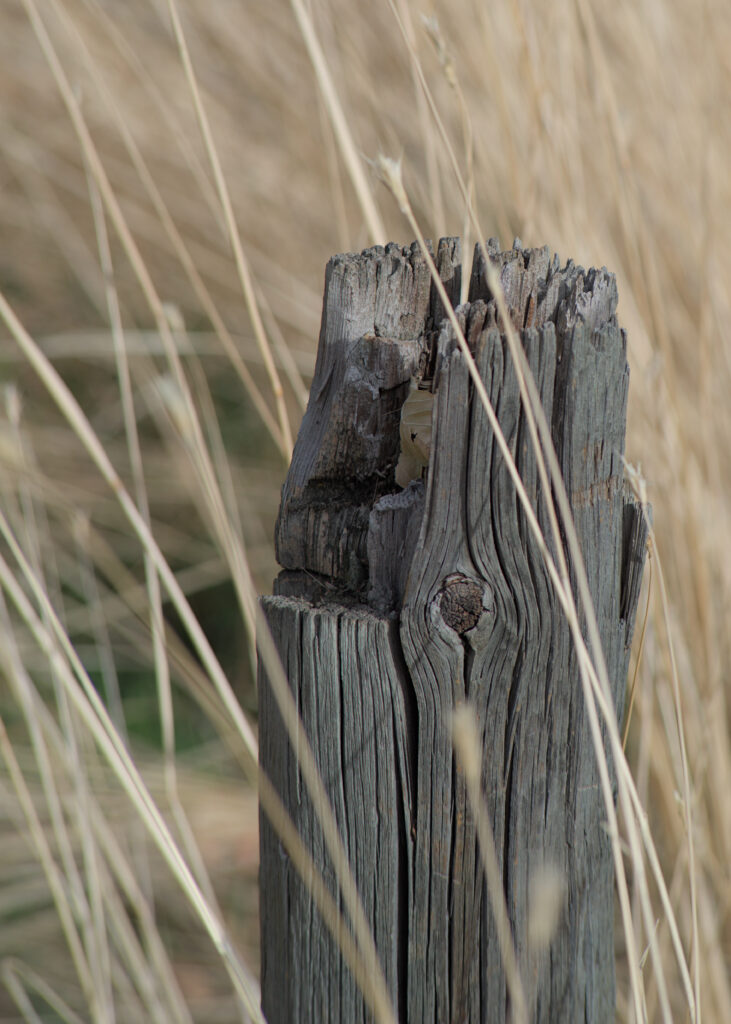 I really like it when me and Jamie can get out of the house together and walk around. Even if it isn't "together" it is together, and it helps us get out of her heads a little bit. Rockin' and speed walkin' or Listening to the leaves crunch, water running by, people talking, leaves wigglin' in the wind, smelling the weeds, the water, and the beep beep clack of my camera are someplace I really enjoy.