Today I drug Charlotte out to a large parking lot, and chucked her behind the wheel of my 1967 Mercury Comet 202 that has a 351 Windsor, Healthy Summit 1800 cam, 600cfm carburetor, bored 60 over, Flowmaster 40 series mufflers, 8″ 3:55 gears, and an old top loader 4-speed from my dad's 1966 Mercury Cyclone. The car is also entirely manual. Manual drum brakes, manual steering, no air conditioning, and of course, a manual transmission. I let everyone in on these stats, because they all come together to make a car that has nice torque, but it is a little needy when it is idling (likes to slowly putter out once in a while). It has a bit of a lope as well, so if you aren't on the gas and in 1st gear the car will start to buck with each lope of the engine. It makes the car a perfect vehicle to learn how to drive because it's not difficult, it is fun once you get the hang of it, and who else can say they learned to drive in a 57 year old car that your dad and grandpa built?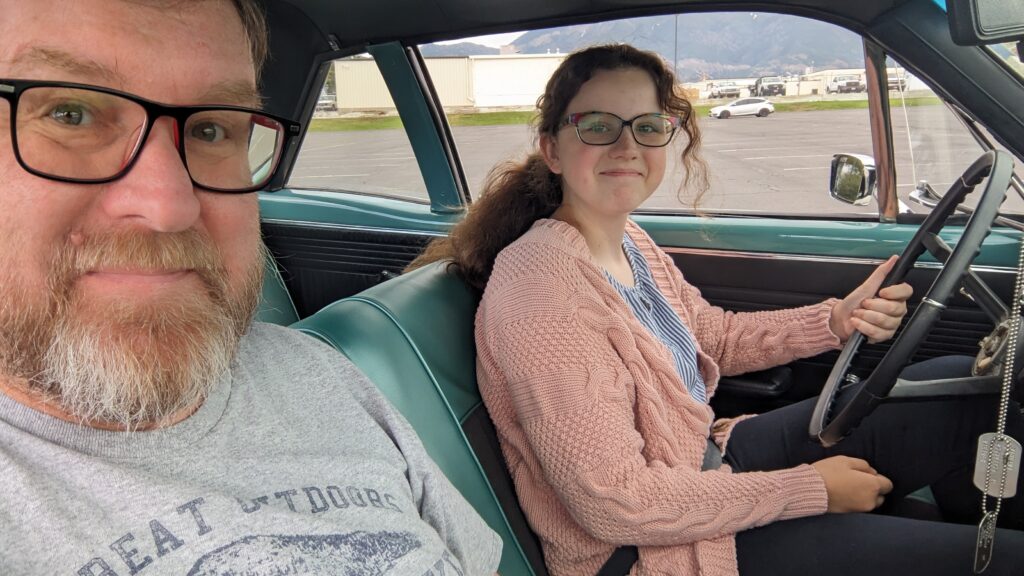 She is going to need to hit it again, but after we got kicked out of the parking lot (nice security guard, but they only let employees play in the parking lot) we decided to hit the Dairy Queen, then Weber State University for a couple pictures, and home to enjoy some air conditioning.
I remembered my camera and tripod, but forgot the foot for my tripod so I had to take out images form the ground. Don't we look bad ass?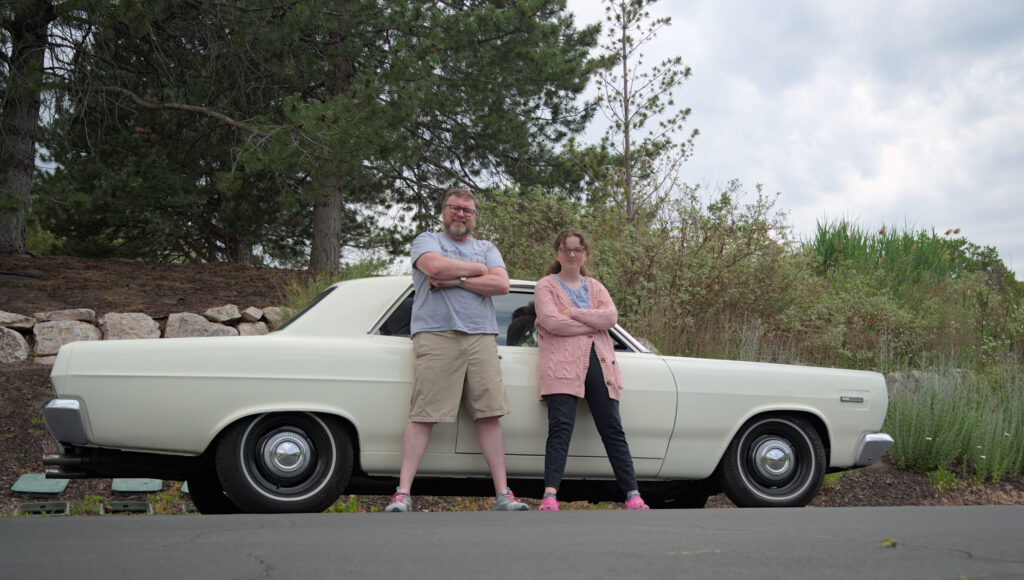 I'm pretty proud of the fact that all three of my kid's are manual capable. Charlotte got us rolling a couple times, so with a few more attempts we'll be scootin' down the side roads in no time. I especially liked teaching her in my old Comet because the key is in the middle of the dash (easy to shut it off if she goes skitzo), I taught her to mash the clutch if she got confused, and it has a bench seat so it is easy to reach over the help if she gets distracted and lost. Fun times, nice parent time, and we had some good laughs.
I love my kid's, they're pretty much my favorite ~me