Every year it's a balancing act to get the kid's birthdays handled during my visitation.
Since Indy's b-day bounced between Christmas and their President's day visit, he had a regular Christmas, then an extra gift for his birthday. Now we're doing Dayton and Charlotte's birthday's with a little Indy's sprinkled in since we didn't get much grandparent time last time they were here (Christmas).
The majority of Charlotte's b-day stuff were clothes related. Some fun socks, a jacket (she's showed up a few times with out a coat), some leggings, a long sleeved shirt, and a spa kit from Jamie.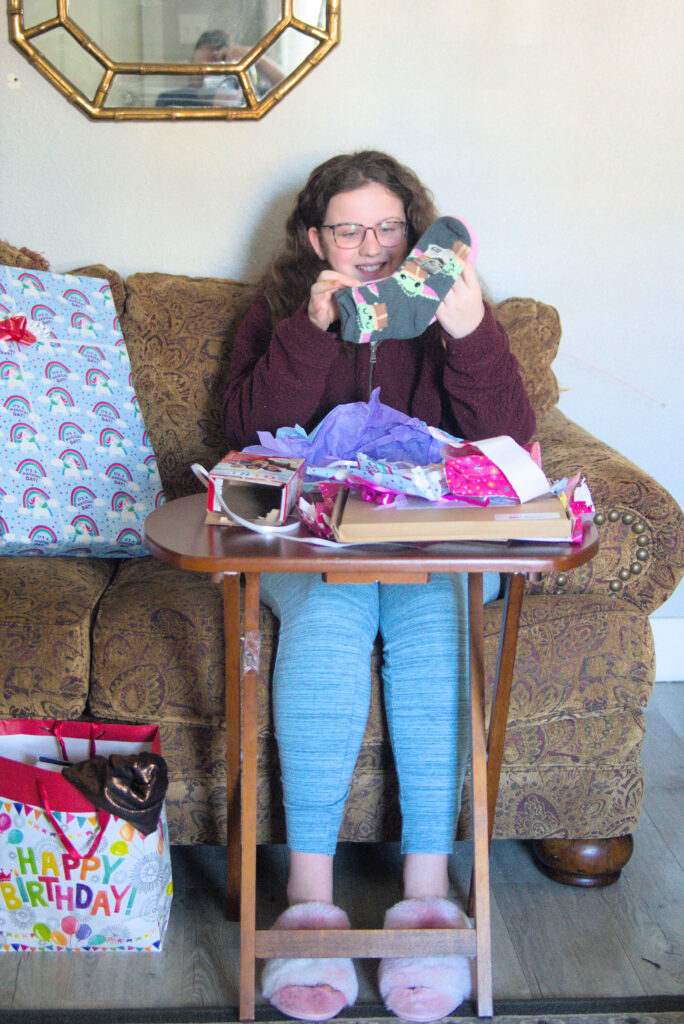 Indy's gift from grandma Mimi was an Idaho hoodie (with super soft insides). Grandpa gave him a little cash, and when he was here over Christmas I gave him a VW Hoodie (Rumor has it that he'll get their red TDI beetle as his driver – I'll be really surprised if that ever happens).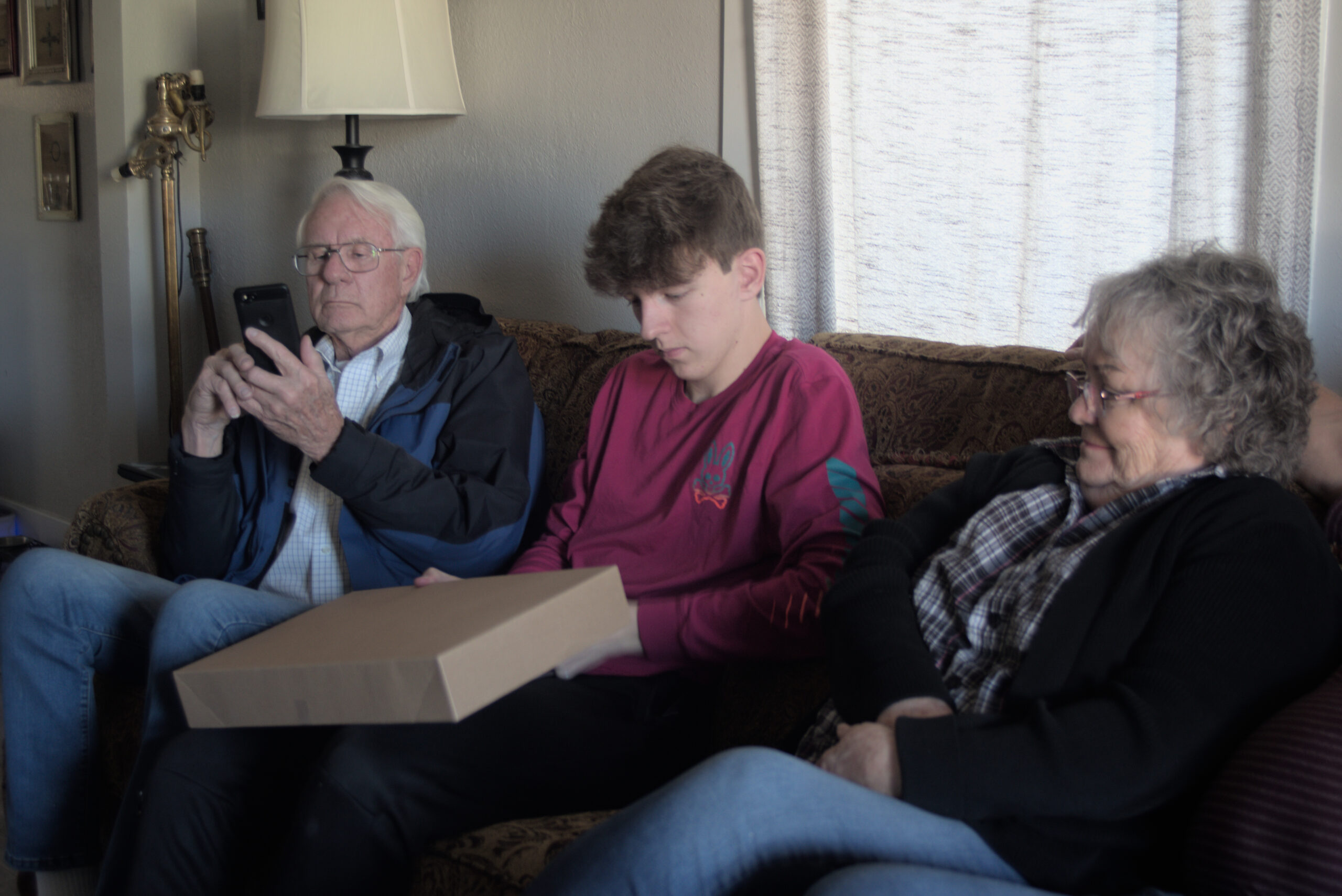 Dayton got a LOT of cleaning supplies, laundry goodies, and a set of dog-tags for him and Diesel. Things like a dirty laundry basket, laundry basket, large trash bags, under bed storage bags, laundry detergent, dryer sheets, and good smelling laundry pellets.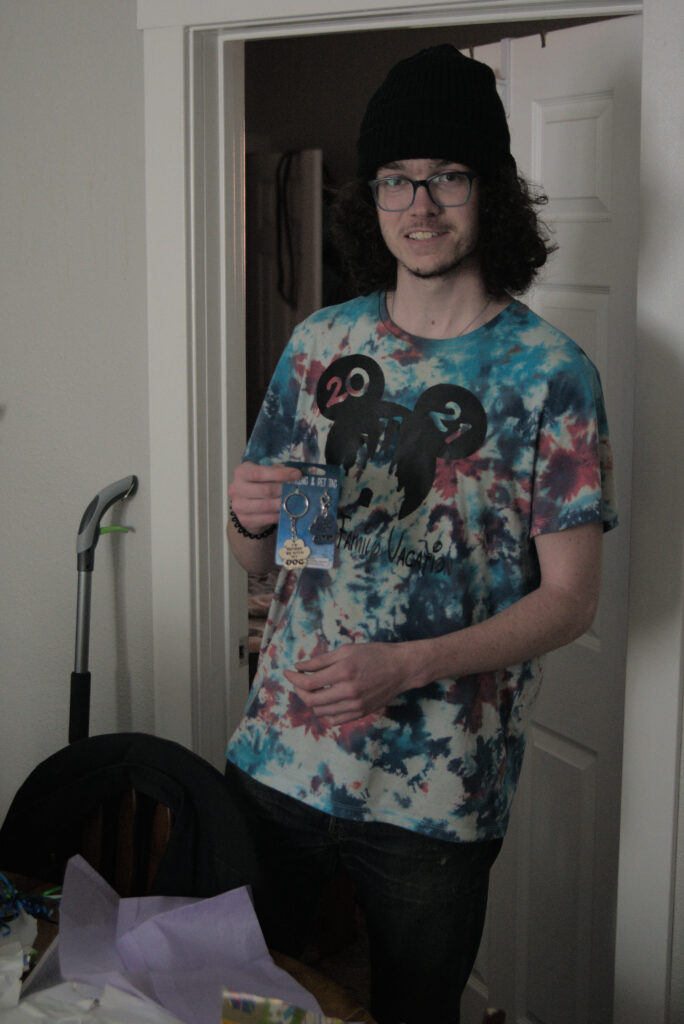 Overall it was a really fun day. It is always nice when my mom and Ray make it down. My little house can barely handle that many people, but it is fun regardless.
OH! And we all (Grandpa, Grandma Mimi and Ray, Dayton, Indy, Charlotte, me and Jamie) went to Freddy's for some skinny fries (Makes me feel better about eating so many shoe string fries), burgers, a little ice cream, and a few weird looks as I took pictures.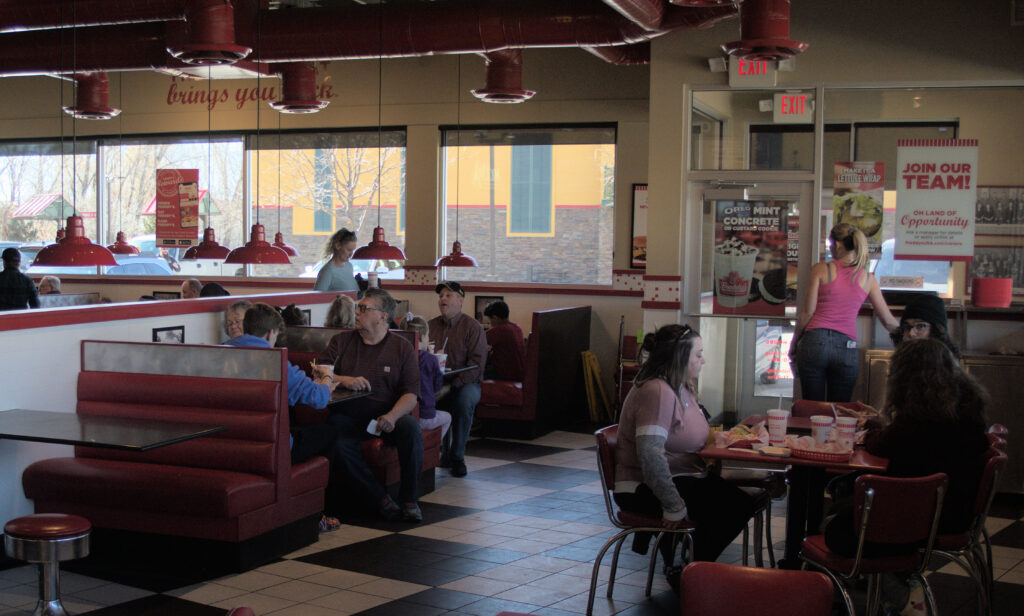 Have a great Daytona 500 tomorrow everyone! ~me